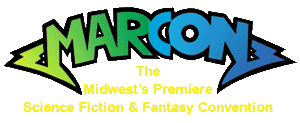 Book Signing at Marcon Convention – May 9!
This Friday, May 9, I have a book signing at 5:30pm at Marcon, a science fiction convention here in Columbus covering science fiction gaming, art, and literature.
Marcon takes place all weekend at the Hyatt Regency.
Earth United will be on sale in the dealer's room throughout the weekend.
Stop by if you can!